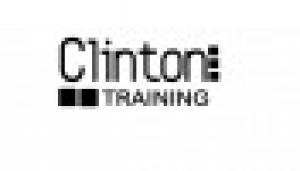 Reviews on Clinton Training (1)
Have you studied here?
Taxi VRQ 0151 521 3232
Ismail Qasab
Would you recommend this course?:
Yes
More information
History
Clinton Training has been delivering training to many clients, providing arange of bespoke training and consultancy.
Advantages of studying here
We provide full support with students and materials to help them acheive their best.
Areas of specialisation
SIA Security, taxi VRQ, NCPLH Personal Licence,
Description
Clinton Training delivers over 60 different training courses in various qualification levels, covering the North West area, we have a training facilities in Liverpool, Manchester, Wirral, and we can come to you, depending on the numbers of people you wish to place on the course.
Courses range from Key Skills, SIA Security, Customer Service, Conflict Management, NCPLH Personal Licence, Care Training, Taxi VRQ, Etc

sia training liverpool, sia training merseyside, sia training wirral, sia courses liverpool, sia courses merseyside, sia courses wirral, bodyguard course liverpool, bodygard course merseyside, bodyguard course wirral, bodyguard training liverpool, bodyguard training merseyside, bodyguard training wirral, ncplh course liverpool, ncplh course merseyside, ncplh course wirral, ncplh training liverpool, ncplh training merseyside, ncplh training wirral, personal licence course liverpool, personal licence course merseyside, personal licence course wirral, cctv course liverpool, cctv course merseyside, cctv course wirral, cctv training liverpool, cctv training merseyside, cctv training wirral, taxi vrq liverpool, taxi vrq merseyside, taxi vrq wirral, taxi vrq course liverpool, taxi vrq course merseyside, taxi vrq course liverpool,